Find Your Way Available CSTM1219 26935394 CSTM1219 Wayfair Custom Upholstery Paige Sofa . Comparison shopping for the best price
| Images | Color/Type | Model | Price |
| --- | --- | --- | --- |
| | Tibby Linen | CSTM1219 26935395 | $1199 |
| | Tibby Pewter | CSTM1219 26935396 | $1199 |
| | Barkweave Indigo | CSTM1219 26935397 | $1199 |
| | Pebble Ivory | CSTM1219 26935398 | $1199 |
| | Pebble Greystone | CSTM1219 26935399 | $1199 |
| | Pebble Berrycrush | CSTM1219 26935400 | $1199 |
| | Laney Navy | CSTM1219 26935401 | $1199 |
| | Trixie Linen | CSTM1219 26935402 | $1199 |
| | Shack Pewter | CSTM1219 26935403 | $1199 |
| | Shack Biscuit | CSTM1219 26935404 | $1199 |
| | Shack Cocoa | CSTM1219 26935405 | $1199 |
| | Shack Gunmetal | CSTM1219 26935406 | $1199 |
| | Mattie Spa | CSTM1219 26935407 | $1199 |
| | Connor Linen | CSTM1219 26935408 | $1199 |
| | Stedman Natural | CSTM1219 26935409 | $1199 |
| | Hastings Cerulean | CSTM1219 26935410 | $1199 |
| | Windowpane Poppy | CSTM1219 26935411 | $1199 |
| | Ranger Twill Mink | CSTM1219 20596685 | $1199 |
| | Ranger Twill Indigo | CSTM1219 20596686 | $1199 |
| | Ranger Twill Earth | CSTM1219 20596687 | $1199 |
| | Ranger Twill Flame | CSTM1219 20596688 | $1199 |
| | Classic Bleach White | CSTM1219 20596689 | $1199 |
| | Hilo Seagull | CSTM1219 21013679 | $1199 |
| | Hilo Rattan | CSTM1219 21013680 | $1199 |
| | Hilo Flax | CSTM1219 21013678 | $1199 |
| | Lizzy Graphite | CSTM1219 21013681 | $1199 |
| | Lizzy Surf | CSTM1219 21013682 | $1199 |
| | Trillion Saffron | CSTM1219 21013683 | $1199 |
| | Lizzy Hemp | CSTM1219 21013684 | $1199 |
| | Lizzy Linen | CSTM1219 21013685 | $1199 |
| | Bevin Chinchilla | CSTM1219 21013957 | $1199 |
| | Draft Turquoise | CSTM1219 21013959 | $1199 |
| | Bevin Driftwood | CSTM1219 21013960 | $1199 |
| | Bull Natural | CSTM1219 21013713 | $1199 |
| | Draft Ivory | CSTM1219 26935385 | $1199 |
| | Bayou Spray | CSTM1219 26935386 | $1199 |
| | Bayou Tangelo | CSTM1219 26935387 | $1199 |
| | Bayou Sunshine | CSTM1219 26935388 | $1199 |
| | Hanover Concrete | CSTM1219 26935389 | $1199 |
| | Capri Dove | CSTM1219 26935390 | $1199 |
| | Curious Silver | CSTM1219 26935391 | $1199 |
| | Curious Pearl | CSTM1219 26935392 | $1199 |
| | Curious Eclipse | CSTM1219 26935393 | $1199 |
| | Lizzy Kiwi | CSTM1219 26935394 | $1199 |
Wayfair Custom Upholstery CSTM1219 26935394 Paige Sofa CSTM1219
Paige Sofa Color: Lizzy Kiwi
Graceful and elegant, the Paige sofa marries timeless design with superior comfort. Two rows of hand-tacked nailheads add a hint of glamour to the understated silhouette, while tapered legs keep the look from feeling overtly formal. We work with one o…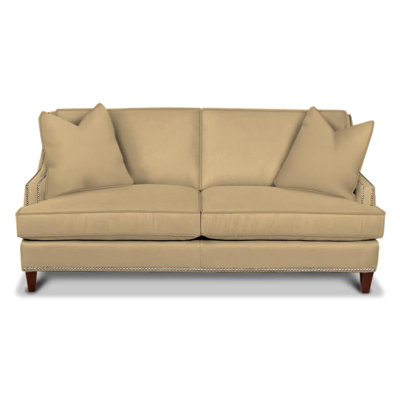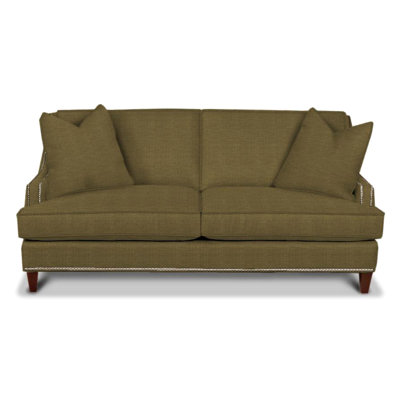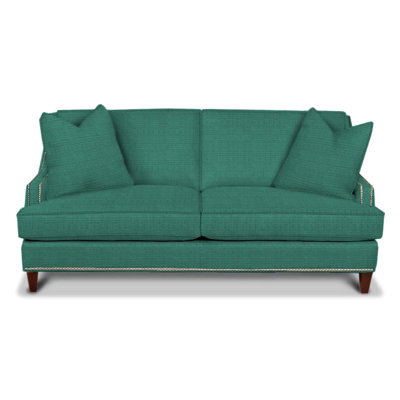 Brand :
Wayfair Custom Upholstery
Model :
CSTM1219 26935395, CSTM1219 26935396, CSTM1219 26935397, CSTM1219 26935398, CSTM1219 26935399, CSTM1219 26935400, CSTM1219 26935401, CSTM1219 26935402, CSTM1219 26935403, CSTM1219 26935404, CSTM1219 26935405, CSTM1219 26935406, CSTM1219 26935407, CSTM1219 26935408, CSTM1219 26935409, CSTM1219 26935410, CSTM1219 26935411, CSTM1219 20596685, CSTM1219 20596686, CSTM1219 20596687, CSTM1219 20596688, CSTM1219 20596689, CSTM1219 21013679, CSTM1219 21013680, CSTM1219 21013678, CSTM1219 21013681, CSTM1219 21013682, CSTM1219 21013683, CSTM1219 21013684, CSTM1219 21013685, CSTM1219 21013957, CSTM1219 21013959, CSTM1219 21013960, CSTM1219 21013713, CSTM1219 26935385, CSTM1219 26935386, CSTM1219 26935387, CSTM1219 26935388, CSTM1219 26935389, CSTM1219 26935390, CSTM1219 26935391, CSTM1219 26935392, CSTM1219 26935393, CSTM1219 26935394
SKU :
CSTM1219
Ships in 2-3 weeks
Price Range:
$1100 and more
Check Current Price at Wayfair!
Free Shipping
Color/Type : Tibby Linen, Tibby Pewter, Barkweave Indigo, Pebble Ivory, Pebble Greystone, Pebble Berrycrush, Laney Navy, Trixie Linen, Shack Pewter, Shack Biscuit, Shack Cocoa, Shack Gunmetal, Mattie Spa, Connor Linen, Stedman Natural, Hastings Cerulean, Windowpane Poppy, Ranger Twill Mink, Ranger Twill Indigo, Ranger Twill Earth, Ranger Twill Flame, Classic Bleach White, Hilo Seagull, Hilo Rattan, Hilo Flax, Lizzy Graphite, Lizzy Surf, Trillion Saffron, Lizzy Hemp, Lizzy Linen, Bevin Chinchilla, Draft Turquoise, Bevin Driftwood, Bull Natural, Draft Ivory, Bayou Spray, Bayou Tangelo, Bayou Sunshine, Hanover Concrete, Capri Dove, Curious Silver, Curious Pearl, Curious Eclipse, Lizzy Kiwi
CSTM1219 26935394 CSTM1219 Wayfair Custom Upholstery Paige Sofa
Advantage of online shopping for Paige Sofa
There are many benefits associated with Sofas online shopping. It can be simpler, not waste time and in some cases be cheaper than seeing the shops. Another good thing about home shopping is voucher codes or discounts . Every single store that has a website wants your money, and they are willing to lower their income to the bone to get it. That means that if you are willing to do a quick search you can find discount codes for many large restaurants. When you have completed the search for your preferred furniture for instance Wayfair Custom Upholstery Paige Sofa CSTM1219 26935394 you can check that furniture online to find the lowest cost for the furniture. The power of buying online is such that in case you uncover furniture at one on the web retail place, you may get the most effective price for the same product somewhere else. 24 hours client service services help make your buying even more secured. And also the greatest good thing about buying your own furniture online is that you truly get to see your furniture in your house. This would ensure proper selection while purchasing online. Furthermore, you need not fear of the supply of items, as these are delivered to you within a week in the business days. Also, when you shop within bulks, you get discounts on the purchasing and delivery charges also.
Choose Furniture Online.
There are different styles and designs intended for each kind of Wayfair Custom Upholstery Paige Sofa . They differ in size, shape, color and lots of other features. You may think you got the most effective portable furniture for your small living space just to realize exactly how wrong your judgment ended up being after getting it home. The affordability is the another thing you should consider prior to deciding to buy any furniture including if you wish to buy Wayfair Custom Upholstery CSTM1219 26935394 Paige Sofa , you can check price tag from on-line store and prepare the budget to buy this product. Once a hard estimate is ready, different websites can be checked to find the appropriate Furniture within the decided spending budget limit. The prices of Furnishings, listed on different websites, ought to be compared before finalizing the sale. Over all our main internet vendors offer good variety of different types of furniture including Wayfair Custom Upholstery CSTM1219 26935394 Paige Sofa. As we know nowadays people are very much addicted to the internet they prefer more of online shopping. With all the advent of these online furniture shops people are prefer online shopping just.
Similar Products
CSTM2194 Custom Upholstery™ Sofas
CSTM2254 Custom Upholstery™ Sofas
D8800SNOTNIG CSTM2048 Custom Upholstery Grayson Sofa
CSTM1191 26935104 CSTM1191 Custom Upholstery Felicity Loveseat
CSTM2108 Custom Upholstery™ Sofas
CSTM1989 26936291 CSTM1989 Custom Upholstery Shelby Loveseat
CSTM2026 26962745 CSTM2026 Custom Upholstery Carleton Leather Loveseat
CSTM2095 Custom Upholstery™ Sofas
CSTM1465 Custom Upholstery™ Sectionals
CSTM2099 Custom Upholstery™ Sofas
Buy Now & Save You Pick The Savings Wayfair Custom Upholstery CSTM1219 26935394 Paige Sofa. Online Shopping with Store You Trust!
Shopping for things online is considered the most common method for shopping in this internet shopping age. Most businesses today strive to use a strong online presence to be able to lure customers to obtain their products from the ease of their home. Our web crazy and shopaholic age group surely like the idea of shopping with comfort and ease. Nevertheless, when it comes to buying furniture like
Paige Sofa
many would not like to shop online. The reason is obvious; getting furniture including Paige Sofa is a huge investment. Apart from that, it is just a matter of style and comfort. This wide range of products is among the greatest reasons to buy your home furniture online. Imagine swallowing to your local furnishings retailer and buying the very best king size headboard that they, only to see a more relaxing one at a lower price online the next day. Thanks to the net you can browse through many products from a large number of brands in the same time that it would call for to drive to your closest thing furniture retailer. In addition you will save time and the price of the petrol that might mean you can afford that will slightly more expensive sort of the king size bed headboard that you have been right after. It is good if a person makes a decision the style of furniture for example Wayfair Custom Upholstery Paige Sofa CSTM1219 26935394, he wishes to buy. Whether one has to customize the existing furniture or update the look of number of pieces, proper planning is very essential. One should appropriately look at his property and ask himself the actual questions regarding which design will suit him the best. If one is puzzled by what furniture should be purchased, he ought to refer the interior design and style magazines and get ideas for the same. After reading various blogs and posts on designer home furniture, one will find it better to make a decision on the specific form of furniture. However, Community shops are still a great place to seek out furniture suggestions. Not only do you get to see the actual pieces of furniture up close, however you can also gain a good plan of prices. Often display rooms will provide bedroom moments or kitchens so you can get a really idea of how a particular item involving furniture can look set up. This can be a great assist when designing a room — having just a blank room to look at can be quite challenging otherwise and require plenty of imagination. Getting furniture just like Wayfair Custom Upholstery Furniture from shops can also mean you can take your tape measure and write thorough notes about the pieces. It also means there are sales assistants to upon with inquiries and advice.